Snooker champions crowned
HYDE have been crowned Stalybridge Snooker League champions.
And there was success for Mossley 'A' who triumphed in the whist league.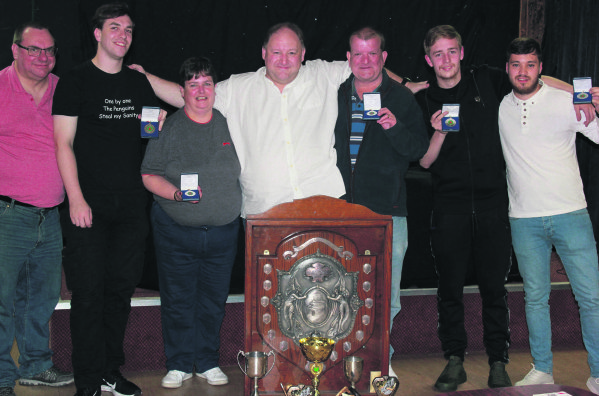 Before the penultimate week of matches, Mossley 'A' and Hyde Snooker Club were level on 52 points in the snooker while Mossley 'B' headed the whist table.
In the snooker, St Peter's beat Staly Vegas 3-2, Hyde beat Mossley 'B'm 4-1 and Staly Labour beat Mossley 'A' 4-1 to give Hyde a three-point lead at the top with one week to go.
In the whist, there were wins for St Peter's and Mossley 'A' which left Mossley 'A' and Mossley 'B' level on 23 points with St Peter's one point behind.
That meant there was still much riding on the last round of matches in both the snooker and whist.
In the snooker, Mossley 'A' beat Staly Vegas 4-1 but Hyde defeated St Peter's 3-2 to become champions by two points in only their second season in the league having been runners up in their debut campaign.
In the other match played, Mossley 'B' beat Staly Labour 3-2.
In the whist league, Mossley 'A' beat Staly Vegas to claim the title with 25 points while St Peter's beat Hyde to claim second spot on 24 points, one ahead of Mossley 'B'.
The focus now turns to the cup competitions and the individual snooker and billiards competitions are already underway with preliminary and first round matches.
There has been a much larger number of entries this year so the competition is going to be fierce.
They have already seen some of our better handicapped players knocked out by lesser players.
The second-round draws will take place in the management meeting later this month when they will also have the final handicap meeting of this league season.
In the next few months they have individual pool and dart competitions coming up alongside the Berry and Taylor Cups which are team knockouts.